Playing Around with Size and Scale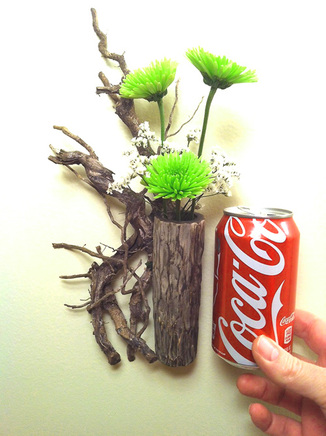 Since I enjoyed making the grape vine relief arrangement in part 3 of this series so much, I decided to experiment with a similar design in this next arrangement. The biggest difference in this design is one of scale - this arrangement is barely bigger than a 12 oz. Coke can.

I have had a bundle of roots laying around the studio for about a year now, and was trying to figure out exactly what to do with them, when out of the kiln emerged this little ceramic relief container that perfectly mimicked the coloring and texture of these roots. When I put the two of them together, it was a match made in heaven!

Materials for this arrangement include; tree roots, ceramic container, 26 gauge floral wire, wire cutters, hasami, Statice, three green Mums, and a Coca-Cola for drinking and making a size comparison.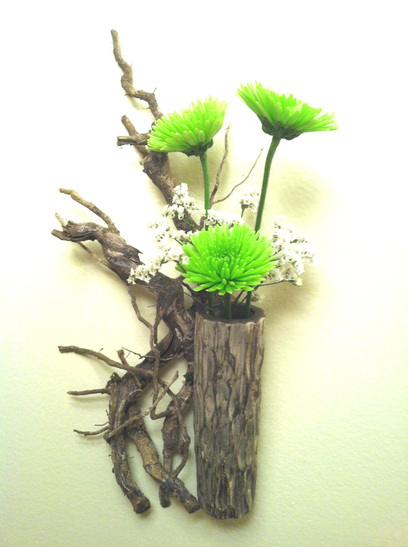 In the end, I was very pleased with the way this little arrangement came together. I can envision the roots and container with many different kinds of plant materials; delicate ferns, orchids, grasses (especially black mondo grass), wild flowers, etc... And the size of this design is so diminutive that it would fit just about anywhere in the home.


If you have any questions or would just like to share your thoughts, click on the "add comments" section below this post. I look forward to hearing from you.